Shopify web design + set-up
e-commerce web design from a team who understand product presentation, online + direct marketing and the customer journey from discovering your brand to being an advocate of your business
why Shopify?

I have designed and built websites for clients on all of the usual platforms over the years but I firmly believe Shopify is the best for small-to-medium size businesses wanting to do any level of e-commerce - other platforms might offer equally good design but they seriously lack when it comes to data, customisations and strategic systems.

Its also key to small business owners to be able to adapt, update and optimise continually - for that you need to have full access, control and understanding of your website.

We don't just 'design websites'; we develop online stores and sales systems with your brand, product and customer in mind, and show you how to run with them or continue to work with you to ensure you get the most from your investment

Get in touch to start or reignite your online business today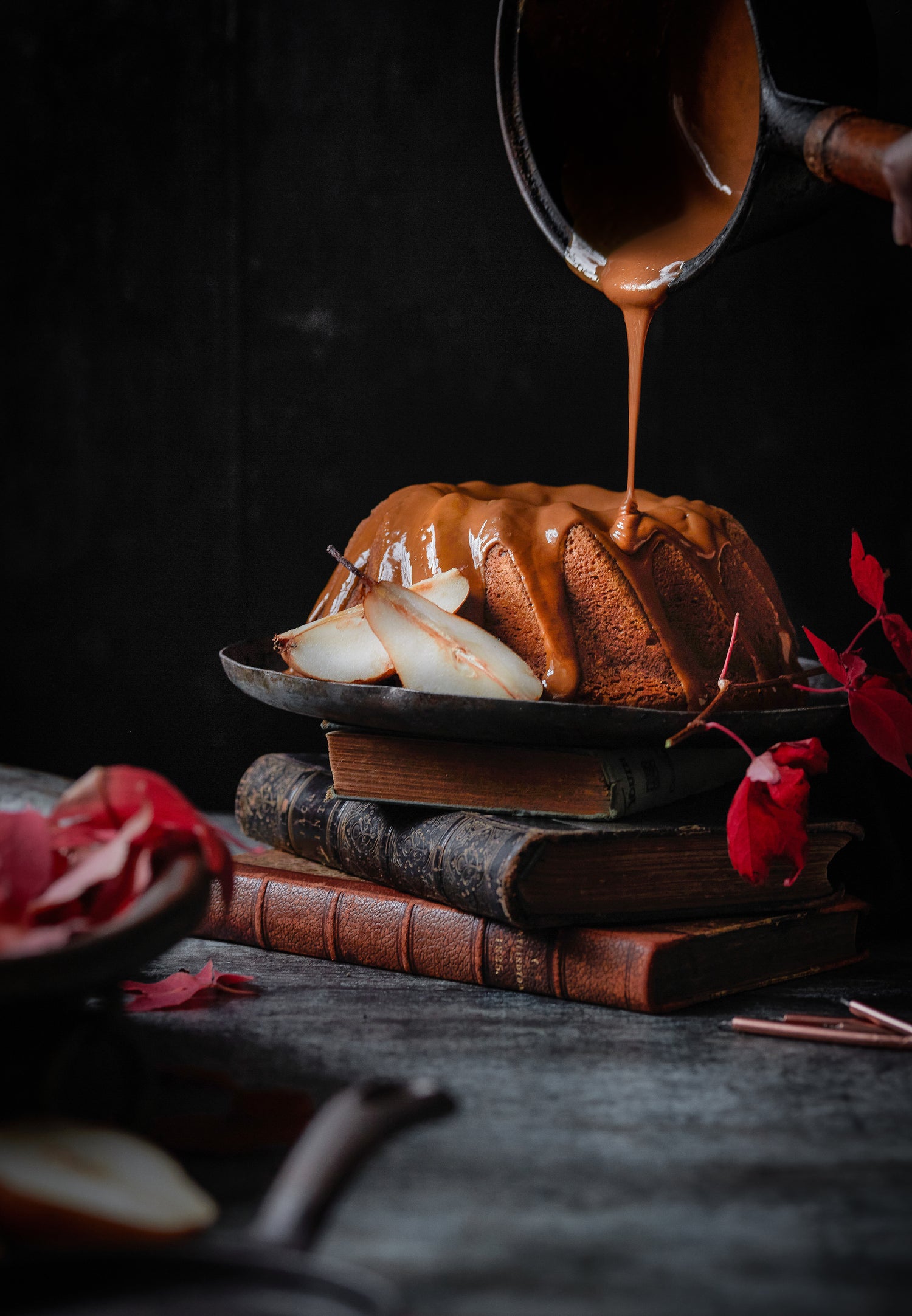 shopify website design + set-up
Hand-in-hand with becoming a freelance stylist in 2018, I set up my own Shopify website for selling photography backdrops under the brand, Black Velvet Styling.
After working in other peoples businesses in direct marketing and content creation for over 15 years, I decided it was time to take the plunge and sell my own products (plus my house was getting a little crowded with props, I had to legitimise my obsession!).
Its been the most rewarding work (both financially and creatively) I've ever done, so I really love helping other people branch out online whatever their passion and product may be.
E-commerce web design is as much about online marketing and customer service apps as it is layouts and branding; I attribute much of my success to having full autonomy of a commercially-focused, content-driven Shopify website, and I'm very proud it's in the top 1% of Shopify stores globally.
We bring the same proven, holistic approach to your websites too.
Investment starts at £1800 with 50% payable on agreement of the proposal
Shopify website design

crafted for your products, your brand, your customers and your sales process - a website that promotes, supports and systemises every aspect your business

Product and page set up

ready-to-go key sales and product pages including copy, images, videos and SEO - we can even shoot your products for you

Contact us here

Email marketing, review integration, Google listings, CRM + more

every element of your customer journey and marketing systems can be set up for you to hit the ground running

Get in touch to start today

SEO strategy

As part of an overall marketing strategy or purely for SEO a monthly content plan and SEO checklist will keep your site in Googles good books and in front of potential customers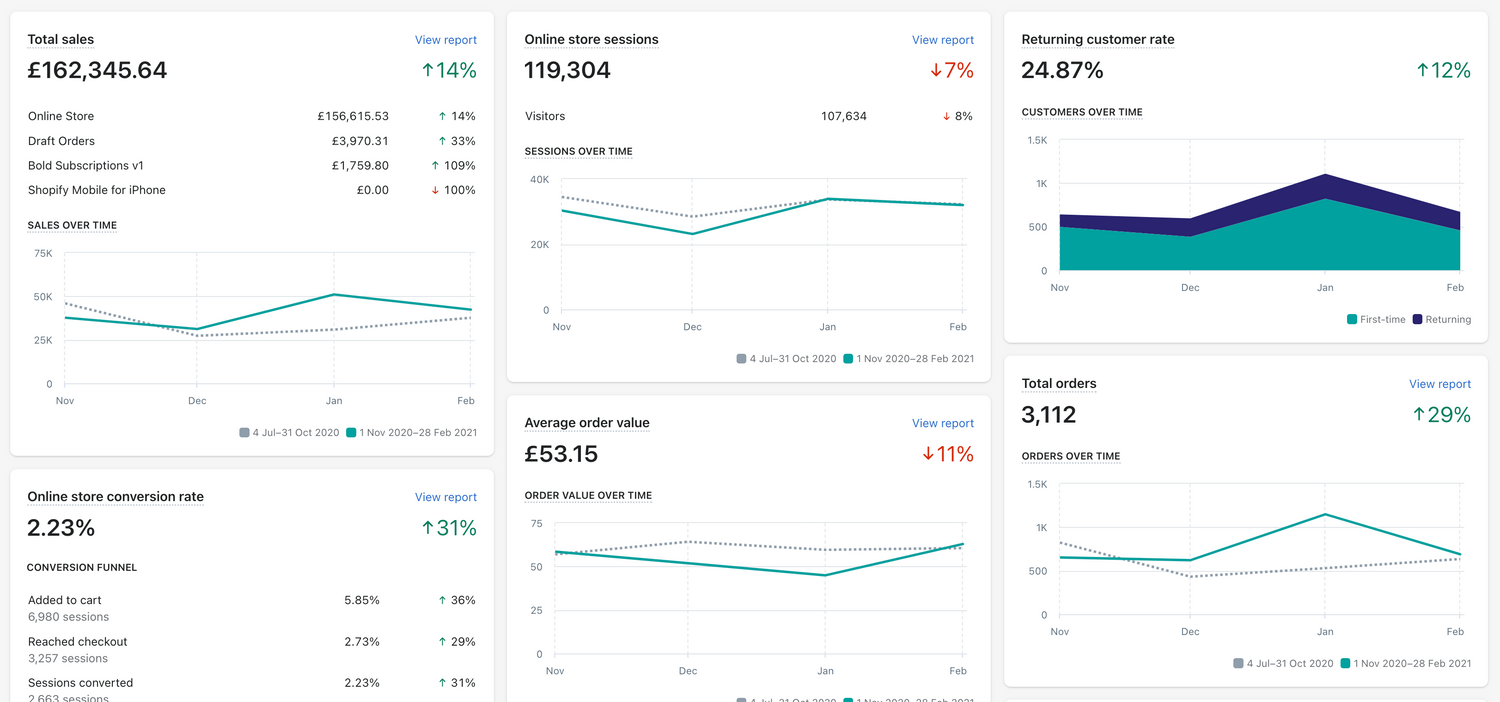 e-commerce website design + set up with Shopify
Another reason we love Shopify is because they charge a modest monthly fee (from just $29) for hosting/using the platform and earn money by processing card payments via their own Shop pay system.
This means that small and new businesses have a flat monthly fee and pay a competitive commission on sales in line with their turnover (taken before Shopify pays in to your bank account - so you don't feel it as a bill at the end of each month).
And more importantly, it means that Shopify are incentivised to help you succeed and grow your sales because the better you do the more they earn. And they really do try to help you - their support team is fantastic, as is the abundance of advice and training available from Shopify directly and via their many advocates.
All of our Shopify websites include
domain set up
a unique e-commerce website and blog with limitless possibilities to grow with your business
a dynamic design that works across all devices
unlimited products
the leading inventory and order management system
up to 5 staff accounts
24/7 Shopify support
online marketplace and social media sales channels
up to 5 inventory locations
manual order creation
discount codes
free SSL certificate
abandoned cart recovery
gift cards
comprehensive dashboard and daily insights
Shopify mobile app
sales, marketing and stock reports
fraud analysis
online payments via card, PayPal, Google and more
manual payments (over the telephone)
in-store payments with the POS app
low transaction fees
international market management
market domains and subfolders
language translation
currency conversion
local payment methods
unlimited bandwidth
secure, unlimited hosting
no contract - change your plan or cancel at any time
Shopify is certified Level 1 PCI DSS compliant
ongoing support and free training from Shopify